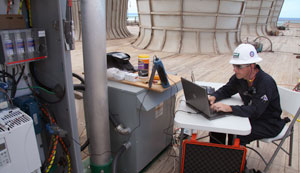 Prime Datum, Inc., located in Canandaigua, New York, is a product development company and OEM that adapts advanced technology and produces integrated industrial systems that create new profits from new technology for mission critical, energy intensive industries.
Our staff of turbomachinery and automation engineers capitalizes on our Advanced Turbomachinery Methodology to develop robust purpose built systems that are highly reliable and reduce energy consumption and overhead cost while increasing production throughput and yield quality.
More complex processes, increased energy costs and environmental mandates have reduced operating margins and profits. Current machinery, if not purpose built, is likely to have a high life cycle cost, even though its first cost may be low.
In contrast, Prime Datum begins each project by determining the reliability of the existing system, performing field failure and root cause analysis, failure modes effect analysis and engineering due diligence to develop the System Life Cycle Cost. Applying this disciplined engineering approach, decisions can be made regarding component upgrades, modifications and an investment in purpose built equipment.
The paradigm shift from low first cost components to purpose built integrated systems is justified by the system life cycle cost. Prime Datum develops purpose built integrated systems that meet or exceed the required mission duty cycle and deliver a profit by reducing or eliminating the non-performing components or systems.
Prime Datum's turnkey solutions incorporate automated process controls and supervision and offer clients a one-stop warranty and performance guarantee that qualifies for ESCO financing.
Prime Datum is a dynamic company led by a knowledgeable and experienced staff of turbomachinery professionals serving Oil & Gas, Power Generation and Industrial companies.